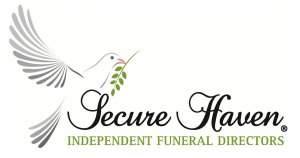 Email: support@securehaven.co.uk
No.1 Hospital Approach, Broomfield, Chelmsford, Essex, CM1 7FA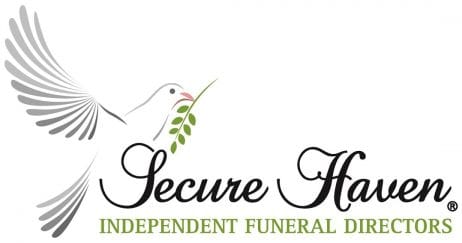 Email: support@securehaven.co.uk
No.1 Hospital Approach, Broomfield, Chelmsford, Essex, CM1 7FA
Cremation Packages Starting from £1,095
Secure Haven Funeral Directors in Broomfield, Chelmsford was founded in 2013 by husband and wife Paul and Cheryl Yarwood. Their personal experience of loss became the spur to establish a welcoming space for people who are dealing with the loss of a loved one. As a family business with a team of dedicated individuals, they aspire to help other families through difficult times. Contact Secure Haven, no matter what time of day, to create a memorial service and life celebration tailored to your individual wishes and needs.
OUR SERVICES
It is a firm belief that during the time of grief the costs involved in making funeral arrangements should be clear and transparent. We ensure that there is no confusion when arranging a funeral so you can focus on making the right choices for your loved one.
Our funeral packages at Secure Haven epitomise the needs of the modern family. Whichever you choose, each can be tailored to your own needs and we will ensure that you will always receive the utmost care and full support throughout this difficult time. We can provide funerals from a non service cremation without the need for a ceremony, to a full service at a church or crematorium of your choice in the most traditional manner.
As Grief Recovery Method Specialists, we offer a complimentary session with every funeral service to help you through any form of loss and we will be there to assist and guide you through each and every step. We are also members of SAIF Care, a UK-wide bereavement care team whose services we also recommend for further grief recovery. Call SAIF Care's bereavement care line: 0800 917 7224 or email help@saifcare.org.uk for more assistance.
---
Arrive as friends, leave as family.
 Contact Secure Haven no matter what time of the day, to create a memorial service and life celebration tailored to your every need.
Secure Haven Funeral Directors are happy to discuss any needs you and your family require from Direct Cremation to a Traditional Church Service or Woodland Burial. Meet in the Broomfield office or in the privacy of your own home.
CONTACT INFO
No.1 Hospital Approach Broomfield Chelmsford Essex. CM1 7FA
24hrs:   01245 377077
Alternative:  07436 531884
support@securehaven.co.uk