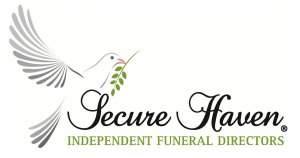 Email: support@securehaven.co.uk
No.1 Hospital Approach, Broomfield, Chelmsford, Essex, CM1 7FA
Cheryl is a manufacturer and importer of memorial products and has widely sourced the perfect solutions for post cremation products, which can be viewed at the funeral home in Broomfield, Chelmsford, Essex .
For more information on prices and to arrange an appointment to view the collections, please contact 01245 377077.
URNS
We offer a wide range of beautiful brass urns in various sizes, bio degradable options, outdoor, wooden and even glass.
JEWELLERY
We offer a stunning range of discrete memorial jewellery in sterling silver, silver with gold accent and rose gold, with a choice of chain or black silken cord. Each piece can hold a token of either ash or hair, which your Funeral Director will inter for you.
KEEPSAKES
To keep a small token of a loved one's ashes or hair,
 

our range includes miniatures of all of the larger urns and hand blown glass memory pebbles.
 Contact Secure Haven no matter what time of the day, to create a memorial service and life celebration tailored to your every need.
Secure Haven Funeral Directors are happy to discuss any needs you and your family require from Direct Cremation to a Traditional Church Service or Woodland Burial. Meet in the Broomfield office or in the privacy of your own home.
CONTACT INFO
No.1 Hospital Approach Broomfield Chelmsford Essex. CM1 7FA
24hrs:   01245 377077
Alternative:  07436 531884
support@securehaven.co.uk