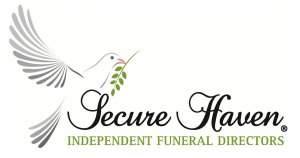 Email: support@securehaven.co.uk
No.1 Hospital Approach, Broomfield, Chelmsford, Essex, CM1 7FA
Honesty Funeral Package – £1,095*
NON-ATTENDED DIRECT CREMATION
During these unprecedented times surrounding the COVID-19 pandemic, a direct cremation may be the most suitable funeral option. This allows for families to plan and hold a life celebration later in the year. The simplicity of our low-cost funeral allows many post-cremation options whilst maintaining the respect and dignity that your loved one deserves.
This funeral service involves bringing your loved one into our care and placing them in a standard wood veneer coffin. We will later transfer them to a crematorium of our choice.
For your peace of mind, we shall advise you when your loved one is brought into our care and be rest assured that they will be cared for by us, at our Broomfield funeral home in Chelmsford, until the day of the funeral. We shall advise you of the date, time and location of the cremation. Doctor's fees of £82 are not included and will be applied, if necessary.
We are following all of the guidelines regarding COVID-19 set out by the Government, Crematoria and Cemeteries and we are regularly updating families throughout their journey with us regarding any changes.
This package includes the following:
Removal from hospital, hospice or care home during office hours within the Chelmsford area.

Simple cremation coffin.

Cremation fees at a local crematorium of our choosing.

Transfer to crematorium in private ambulance.

Loan of silk floral tribute.

Storage of ashes in one of our secure niches for up to one month.

Our dedicated team will assist and guide through all the necessary paperwork.
*Officiant fees not included. Please inform us if your loved one is heavier than 17 stone as we will need to provide extra staff for safe and dignified transfer into our care.


If your loved one is over 21 stone or 6'6″ in height, a

n additional fee of £390 will be applied for a specially-ordered coffin and additional bearing staff. 
Payment terms –  The full balance is required to be paid prior to the funeral taking place.
If you wish to attend the cremation, yet wish to have no service, please consider our Dignity Package.
To discuss this option, contact Secure Haven Funeral Directors to arrange a visit at our offices in Broomfield, Chelmsford or in the privacy of your own home.
Arrive as friends, leave as family.
 Contact Secure Haven no matter what time of the day, to create a memorial service and life celebration tailored to your every need.
Secure Haven Funeral Directors are happy to discuss any needs you and your family require from Direct Cremation to a Traditional Church Service or Woodland Burial. Meet in the Broomfield office or in the privacy of your own home.
CONTACT INFO
No.1 Hospital Approach Broomfield Chelmsford Essex. CM1 7FA
24hrs:   01245 377077
Alternative:  07436 531884
support@securehaven.co.uk