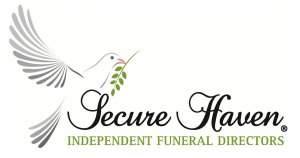 Email: support@securehaven.co.uk
No.1 Hospital Approach, Broomfield, Chelmsford, Essex, CM1 7FA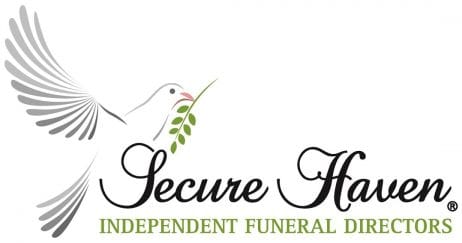 Email: support@securehaven.co.uk
No.1 Hospital Approach, Broomfield, Chelmsford, Essex, CM1 7FA
Meadow Funeral Package – £2,795 plus disbursements
BURIAL PACKAGE
Secure Haven Funeral Directors works closely with Old Park Meadow Lodge, which is situated between Chelmsford and Great Dunmow – to provide a service within the beautiful surroundings of the natural burial ground. Set on 34 acres of former farmland, the landscape now consists of a variety of grasses, trees and wildflowers that offer the perfect setting for a natural burial. Old Park Lodge is a stunning wood and glass building, purposefully designed to hold funeral services and to allow families to honour the life of their loved one.
We are following all of the guidelines regarding COVID-19 set out by the Government, Crematoria and Cemeteries and we are regularly updating families throughout their journey with us regarding any changes.
This package includes the following:
Removal from home, care home, hospice, hospital within 20 miles, during office hours.

Dressing and preparation.

Private viewing in our Chapel of Rest, during office hours.

Provision of a willow coffin (upgrades are available, subject to additional cost).

Minister/Celebrant fees.

Motor hearse.

Funeral Zone obituary.

Collection of donations.

Thirty copies of the order of service.

Service of the Funeral Director and four bearers.

The number of mourners will be advised during the funeral arrangement.
If you choose this package, please be aware that it does not include burial plot fees, interment fees or Lodge Room fee. The burial plot fee starts from £1,545, the interment fees start from £510, and the Lodge Room fee starts from £260.
If you wish for your loved one to have their funeral service in the chapel and grounds of Chelmsford Cemetery, please consider our Rose Package.
*Please inform us if your loved one is heavier than 17 stone as we will need to provide extra staff for safe and dignified transfer into our care.
If your loved one is over 21 stone or 6'6″ in height, an additional fee of £390 will be applied for a specially-ordered coffin and additional bearing staff.
Payment terms –  A 50% deposit is required prior to the funeral and the balance is required 7 days after the service.
To discuss this option, contact Secure Haven's Funeral Directors to arrange a visit to our offices in Broomfield, Chelmsford, or to discuss this in the privacy of your own home.
Arrive as friends, leave as family.
 Contact Secure Haven no matter what time of the day, to create a memorial service and life celebration tailored to your every need.
Secure Haven Funeral Directors are happy to discuss any needs you and your family require from Direct Cremation to a Traditional Church Service or Woodland Burial. Meet in the Broomfield office or in the privacy of your own home.
CONTACT INFO
No.1 Hospital Approach Broomfield Chelmsford Essex. CM1 7FA
24hrs:   01245 377077
Alternative:  07436 531884
support@securehaven.co.uk