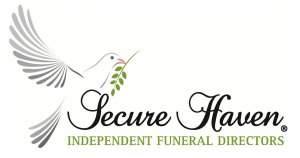 Email: support@securehaven.co.uk
No.1 Hospital Approach, Broomfield, Chelmsford, Essex, CM1 7FA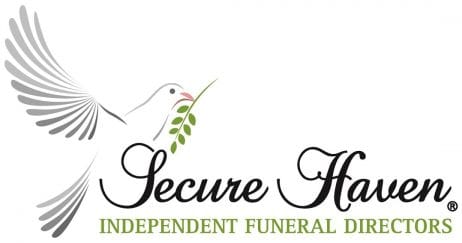 Talking about your Funeral Wishes with the people you love is difficult, but even a straightforward conversation about your Funeral Wishes can make all the difference for your family when the time comes.
By planning ahead and using Secure Haven's Guaranteed Funeral Wish, not only will you save your next-of-kin the stress of trying to second-guess what you would have wanted, but you will also be putting a stamp on your last celebration – ensuring it reflects what is most important to you.
You probably already know whether you want to be buried or cremated, but what about the finer details? Where should it be held? Do you want certain readings or poems and, if so, which ones and read by whom? Is there certain music you want played? Perhaps there is even a specific route you would like your hearse to take. You may even have written your own eulogy or 'farewell letter' that you want someone to read.
Despite the fact that many people write their Funeral Wishes down in their will, these are more often than not left unread until after the funeral, so the best way to ensure you get the funeral you want is to make your wishes known to your loved ones for when the time comes.
Why should you plan for your funeral?
One of the most thoughtful things you can do for your family is to give them the freedom to celebrate your life how you imagined, by recording your Funeral Wishes in writing you know that your requests will be honoured.
Do your Funeral Wishes cost?
Your Funeral Wishes is completely free to do.
How can Secure Haven help you?
If you are in the Essex area, your Funeral Wishes can be discussed with us in person either in the privacy of your place of residence, which could be a care home or hospice, or you can come to our Broomfield office in Chelmsford. You can also pass on your funeral wishes to us via email: support@securehaven.co.uk
Ensure that your future is taken care of by registering your funeral wishes with Secure Haven.
Our Funeral Wish Price Guarantee is simple: if you reside in the Essex area we can either come to see you or you can come to see us in our Broomfield office in Chelmsford so that we can record the details that are important to you. Remember that you can always revisit your Funeral Wishes if changes or additions need to be made. However, bear in mind that a funeral is above all an occasion for your loved ones to express their grief and celebrate your life and times shared together, so don't feel that you have to dictate every aspect of it.
Once your Funeral Wishes are recorded with us at Secure Haven Funeral Directors, we then provide a funeral costing which is guaranteed for 24 months from the date of issue.
We shall contact you approximately four weeks prior to the end of the 24 month period to see if the details are still correct and alert you to any price change, should they be applicable. We would then provide a new Funeral Wishes agreement with a further 24 month price guarantee.
Recording Funeral Wishes with us offers peace of mind for you and your family, by removing the worry of organising a fitting farewell without the commitment to a prepaid funeral plan.
To arrange an appointment to discuss funeral wishes at our premises in Broomfield, Chelmsford, call us on 01245 377077.
Celebrate your life the way you want.
 Contact Secure Haven no matter what time of the day, to create a memorial service and life celebration tailored to your every need.
Secure Haven Funeral Directors are happy to discuss any needs you and your family require from Direct Cremation to a Traditional Church Service or Woodland Burial. Meet in the Broomfield office or in the privacy of your own home.
CONTACT INFO
No.1 Hospital Approach Broomfield Chelmsford Essex. CM1 7FA
24hrs:   01245 377077
Alternative:  07436 531884
support@securehaven.co.uk